Julian Doughty, Ph.D., PE (Emeritus Staff)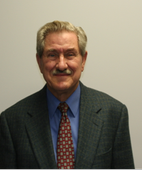 Dr. Julian Doughty was the founder and President of Doughty &Powers Engineering, has his Ph.D. in Engineering and was a registered Professional Engineer in the State of Alabama. 
In 1993, Dr. Doughty retired as a Professor in Mechanical Engineering at the University of Alabama and began full-time consulting.  He has consulted over the past 30 years with attorneys and insurance companies concerning engineering allegations and/or accident reconstruction.
Dr. Doughty has extensive experience in forensic engineering and has consulted on more than 650 cases, of which many went to deposition and 45 went to trial.
Dr. Doughty is no longer accepting cases.  His current role is to finish his active case list while providing oversight, training, mentoring, and occasional appearances as a guest speaker.